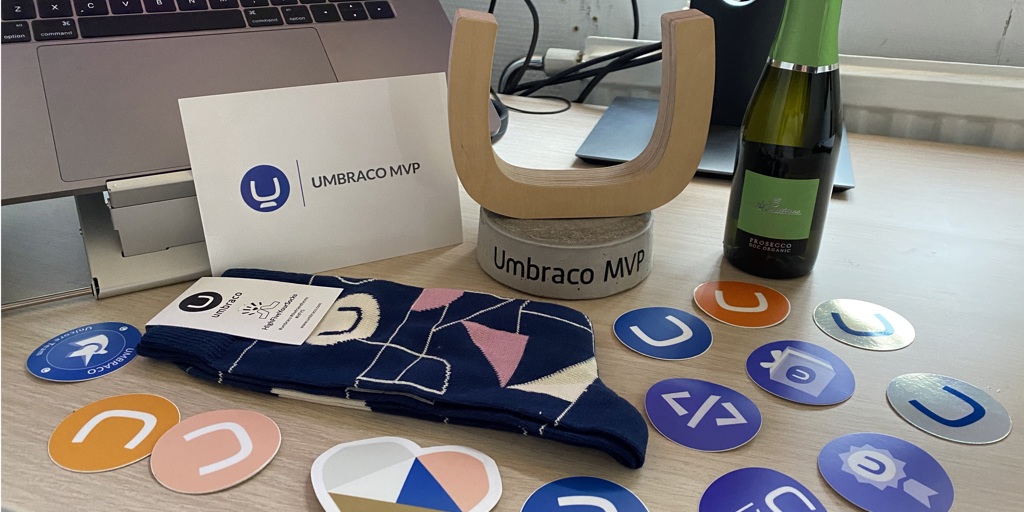 Today I recived a package from Odense, Denmark from the lovely Umbraco HQ. Every Umbraco MVP (Most Valued People) recived a New Years package just as we did for Christmas. Mine however arrived 2 weeks after New Years, for which I can thank the Swedish Postal Office for their crappy service.
The New Year package contained:
A pair of Umbraco branded socks (High five you socks!)
A bottle of Prosecco.
A card wishing a happy New Year.
A lot of stickers.
And the Christmas package contained:
A lovely Christmas card wishing a happy holiday.
Some Umbraco branded decorations for the Christmas Tree.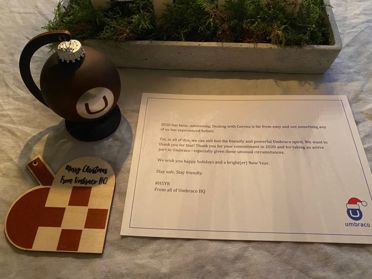 You can tell that Umbraco likes to take care of their community and to send these little gifts. Over the years, besides these holiday packages, I've received Hacktoberfest packages, Cheese package (yep, Cheese) and other goodie bags for my contributions and I even got a package of baby stuff when my little daughter was born. ❤️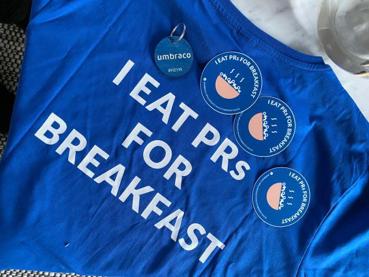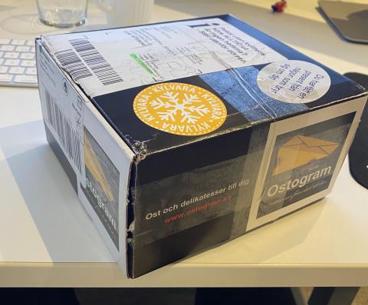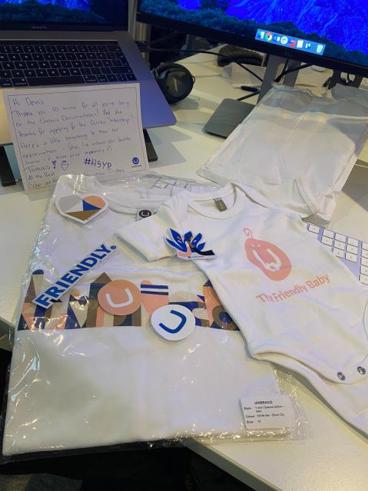 Thank you Umbraco HQ!