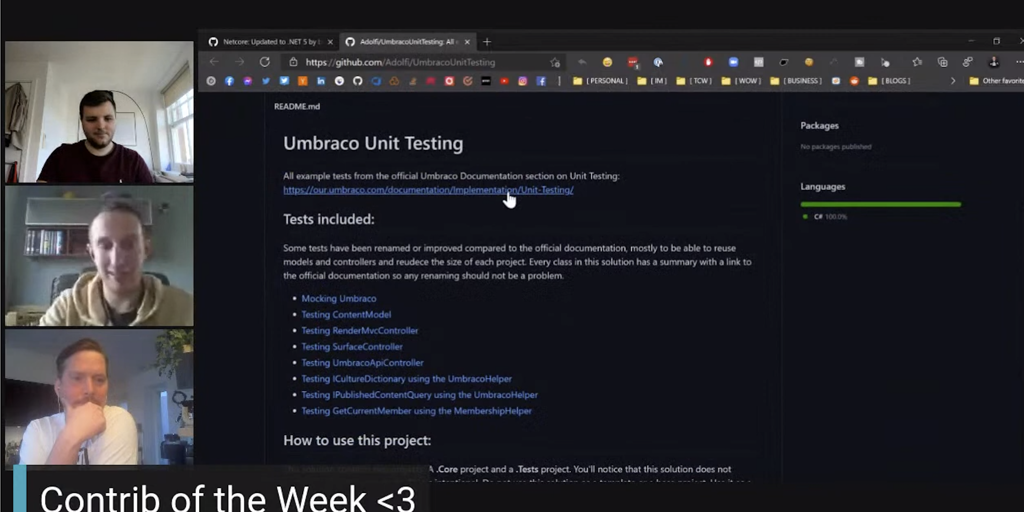 My little side-gig was featured in this weeks episode of UmbraCoffee as "Contrib of the week". Thank you so much for highlighting it and for all your kind words. You can read more about this side-gig here.
If you work with Umbraco you definitely need to be following the YouTube channel UmbraCoffee for your weekly Umbraco fix.
Of if you just want to skip to the lovely mention of my project in this weeks episode use this link.
Have a great weekend friends! ❤️